COONRIDGE DIGEST
Book, by Ken Bradbury, 1994
Freida Marie Crump, news correspondent from Coonridge, Illinois, takes a literary poke at 29 different topics from the law to mushrooms. This is the first book in a series of books by Ken Bradbury.
Duration
Product Id: #501
Look for similar items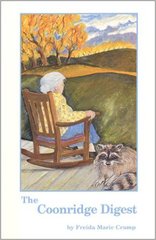 Reviews
No reviews have been written for this product.